Pay for any web hosting with PayPal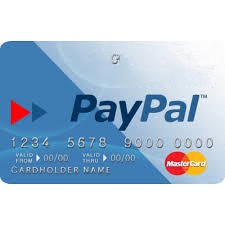 Do you need web hosting but do not have a credit or debit card number? Do you want to use your PayPal balance but the host does not take PayPal? We can help!
We offer a service where we provide you a Credit/Debit card number that you can use to pay for your hosting. You simply PayPal us the funds that you want to put on the card and we provide you the card number, CVV number, and expiration of a card and we can put your name on the card or make it anonymous. We can add custom amounts to the card to fit your needs.
The cost is only $1.95 per card!
Thats right for most host we only charge $1.95 for the VCC. Use the form below to contact a member of our sales team and someone will get back with you quickly to provide you with the card number.
Below is a list of some of the host we work with:
Stable Host – Affordable Web Hosting