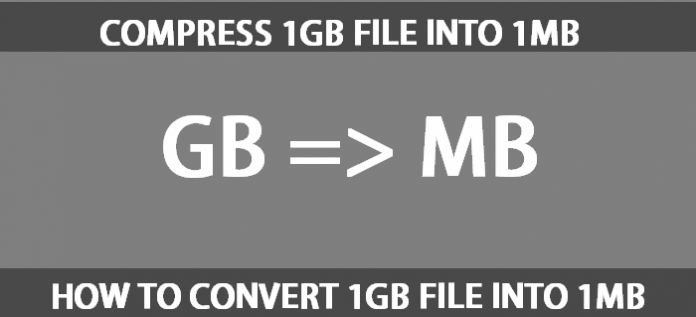 Hello guys, have you wonder ever to compress 1GB file into 1MB? Well today I gonna show you how to convert 1GB file into 1MB file. Here we will use a software KGB Archive, with this amazing tool you can compress your 1GB file into 1MB.
Before I start how to use this software let me introduce about file compression. Compression is a technique to merge the data at high rate to save your computer hard disk space. Well many people think they have 1TB hard disk space so they no need of file compression, believe be every one need file compression.
Let me show you an example of file compression e.g. first of all download any software in your computer and install it in your computer now, check the profile file in your computer and again check the size of software, I am sure the software size will be more than before. Now, let's start how to Convert or compress 1GB File into 1MB file. Below are few steps of File convert or compression process:
Step 1
First of all you need a software which is called KGB Archive, Download this free Software on your computer.
Step 2
Install the software and open it, now can see the screen like below screenshot, Now just choose the file which you want to compress then click next.
Step 3
Now, Choose the Archive format select the maximum compression level.
         

Note:  If you are going to compress the large file then it will take lots of time to compress.
Get more Awesome feature with this Tool
KGB Archive software gives some other amazing features are:
Create password protected compressed File
Create self-extracting Archive.
Unicode supported in both users interface and file system.
KBG and .Zip file supportable.
Support multi languages Like Germen, Japanese, Spanish, Greek, Arabic and more.
Read: How to create Gmail account without phone Number verification?
I hope this tutorial help you to convert or compress big file into small file. If you have query please enter your valuable comment below.