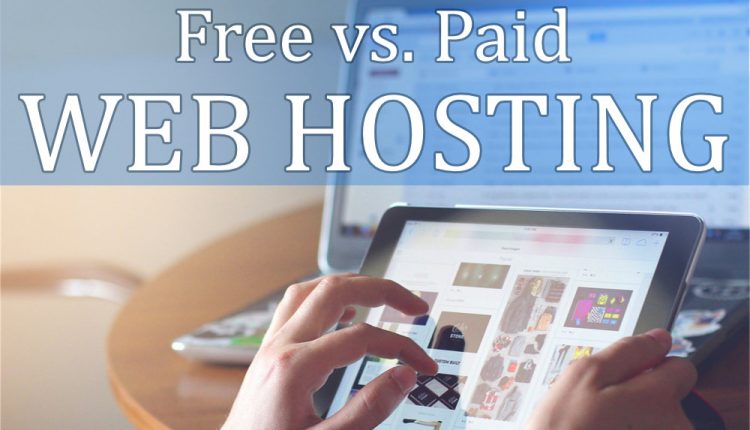 Free Vs. Paid Web Hosting: How Can It Affect Your Site's Success?
What's the practical cost of free web hosting?
When it comes to picking a web hosting service for your new website, you may find yourself more baffled than ever with endless choices of free and paid hosting providers. This is especially true if you are new in the webmaster world and have never managed your own website before.
In fact, finding a new web host is a mind-boggling process even for an experienced webmaster who has done it many times before, such as myself. And because the hosting service you decide to go with can have a crucial effect on your website's performance, and thus success, it is worthwhile to take some extra time weighing your options.
This post is going to compare some of the most important features, advantages and disadvantages of free versus paid web hosting services.
1. Your Own Domain vs. Their Subdomain
Most free hosting providers will offer you a subdomain (e.g. "mywebsite.host.com") and will not allow you to use your own domain name (e.g. "mywebsite.com").
That may not be a big deal for a personal blog or a small informational website, but it does matter if it is a serious website. Here are a couple of reasons why using your own domain name, which comes with paid hosting, is better than using a free subdomain:
You will have full and exclusive ownership of the domain name.
In case you change the host in the future, you can continue to use the same domain.
You can have your custom email address (e.g. me@mywebsite.com).
It looks more credible and professional than a subdomain.
It ranks better in search engines.
2. Storage and Bandwidth
Free hosting services usually offer very limited storage and bandwidth (amount of monthly traffic/visitors). It may be okay for a small, text-based website, but if the website gets many (thousands) of monthly visitors and/or it contains large media files (images, videos, etc.), then you can quickly consume your allocated storage and bandwidth.
When the limits are reached your website will become unavailable to visitors, in which case most hosts will offer you a paid upgrade plan with higher limits on storage and bandwidth.
Knowing the current and potential requirements of your website can save you a lot of hassle down the road. If you expect your website to become fairly large and active it is better to start off with a paid hosting service as it will come with plenty of storage space, bandwidth and other resources.
3. Site Performance and Loading Speed
Again, free web hosting comes with very limited server resources (RAM, CPU, concurrent connections, etc.) and the servers are more crowded than with paid hosting.
That leads to free-hosted websites having more downtime, frequent errors and slower loading. Ultimately, it leads to poor user experience.
4. Control Over Site Files and Content
Free hosts usually do not give you full access to the server, but rather only allow you to access your content and files through their own platform.
You can expect limitations on the types of files you can upload to your website, and you probably won't be allowed to upload server-side scripts, like PHP or ASP.NET. You will also mostly not be able to directly access the database where your website's content is stored.
With paid hosting you will have full FTP access and can upload and download almost any file type your website will need. You will have full access and control of your databases, emails, and other content you upload to your server.