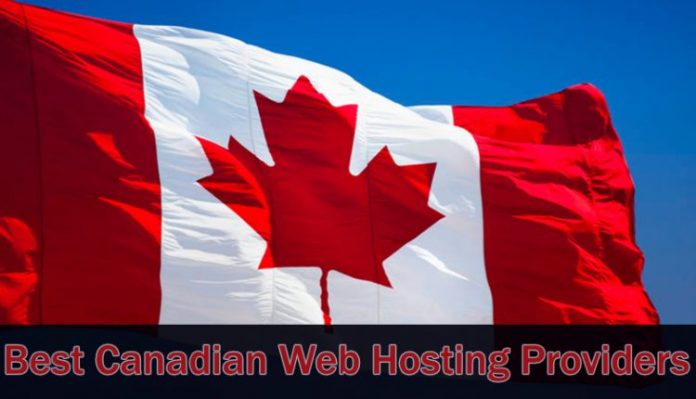 TL;DR — If you don't like scrolling and reading much, the following is a short summary list of eleven of the best Canadian web hosting providers to consider in 2020. If you are not in a rush, check out the more detailed listings below.
| Company | Location | Basic Pricing |
| --- | --- | --- |
| 4GoodHosting | Vancouver, BC | $49.77 yearly |
| PlanetHoster | Laval, QC | $87.12 yearly |
| HosterBox | Ottawa, ON | $76.44 yearly |
| Web Hosting Canada | Montreal, QC | $62.32 yearly |
| HostPapa | Oakville, ON | $71.40 yearly |
| CrocWeb | Cornwall, ON | $59.40 yearly |
| CanSpace | Toronto, ON | $62.87 yearly |
| Canadian Web Hosting | Vancouver, BC | $59.40 yearly |
| 247-HOST | LaSalle, QC | $59.88 yearly |
| FullHost | Victoria, BC | $75.81 yearly |
| Cirrus Hosting | Toronto, ON | $60.00 yearly |
Whether you are Canadian or not, there are several Canada-based web hosting companies that provide reliable services and outstanding support, which you can take advantage of for your current or upcoming online project.
A Canadian provider can be the perfect alternative if you do not want to host your website(s) in the USA, especially that Canada has relatively better privacy protection laws than the USA.
So, without further ado, let's take a closer look at each one of these companies and the basic features they offer in the following overview. You'll also find links to noncommercial, third-party sites where you can find customer reviews of each service.
4GoodHosting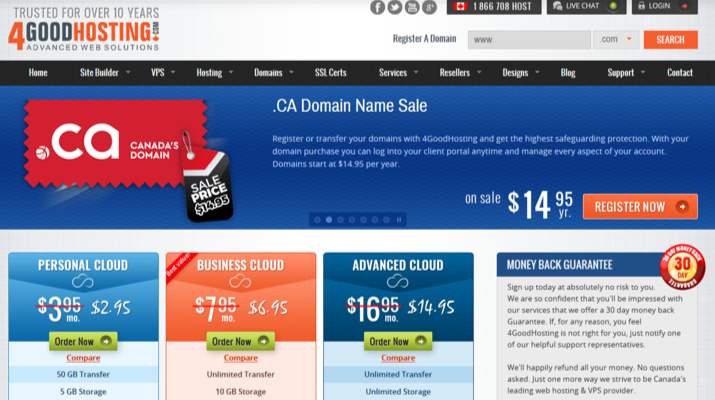 ---
PlanetHoster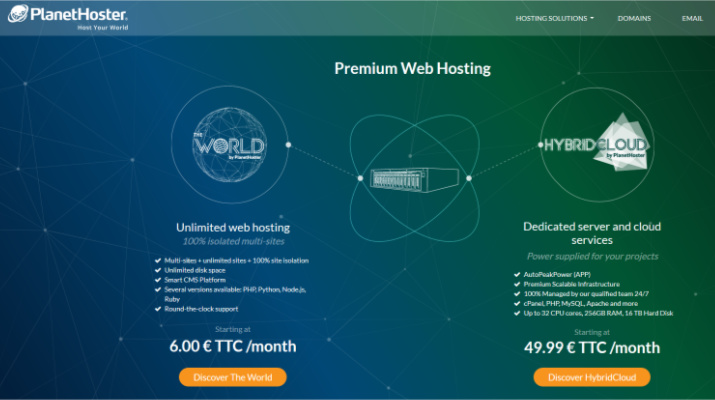 ---
HosterBox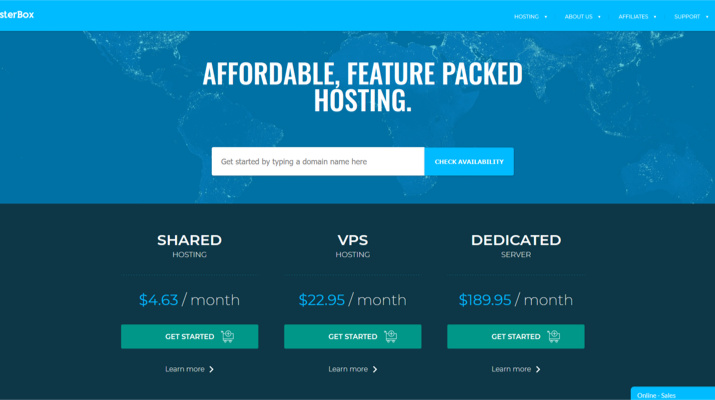 ---
Web Hosting Canada (WHC)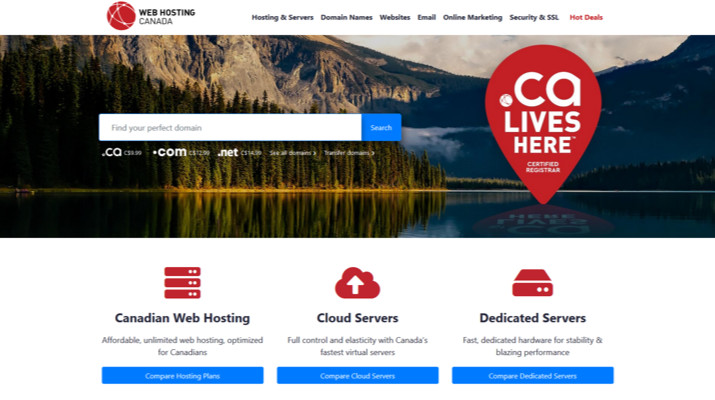 ---
HostPapa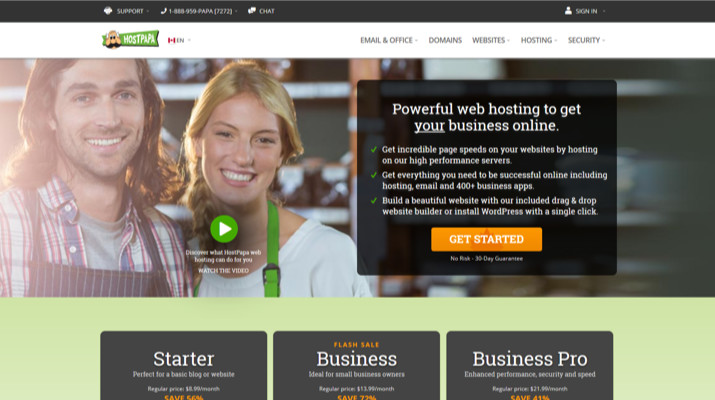 ---
CrocWeb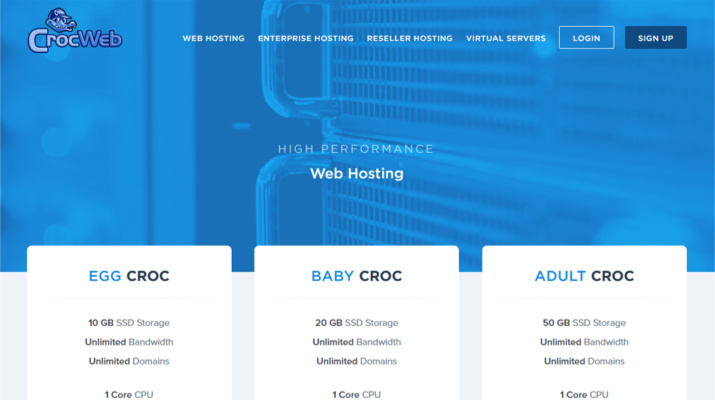 ---
CanSpace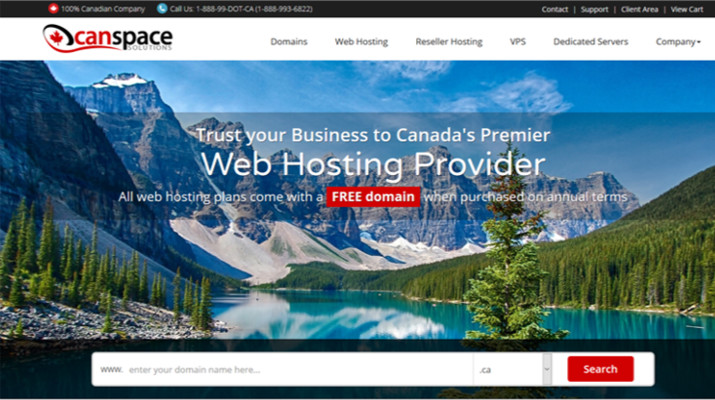 ---
Canadian Web Hosting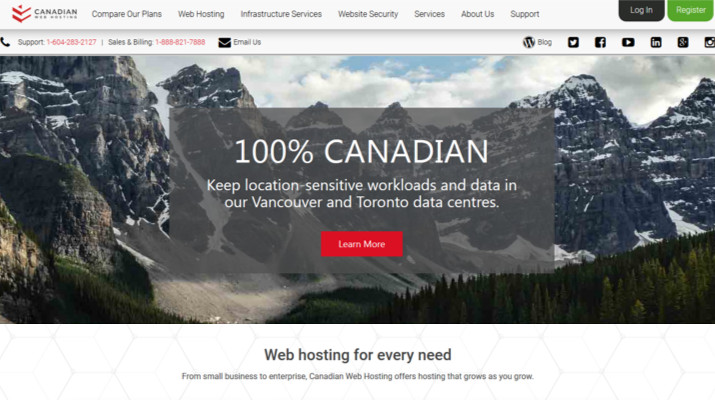 ---
247-HOST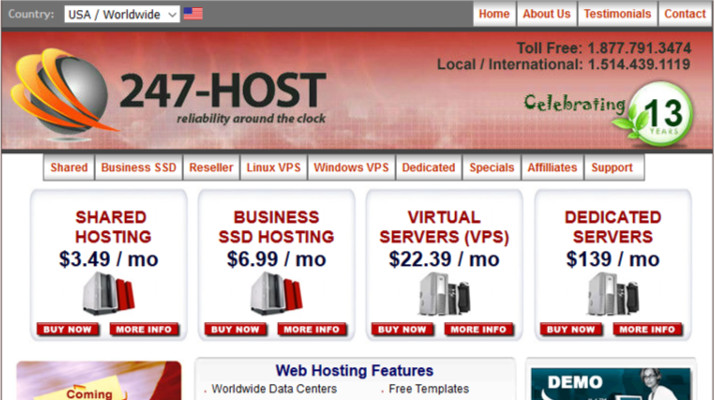 ---
FullHost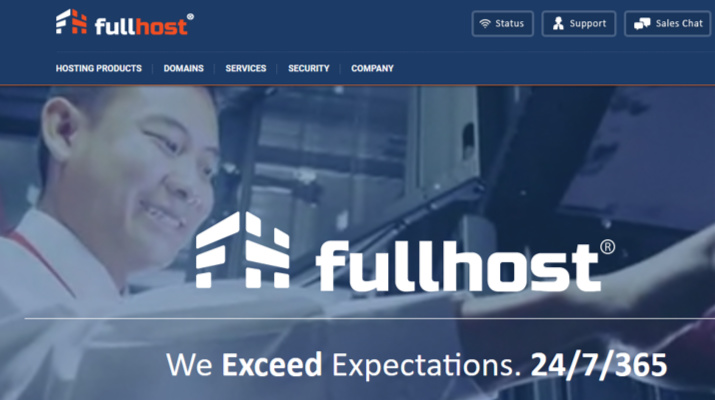 ---
Cirrus Hosting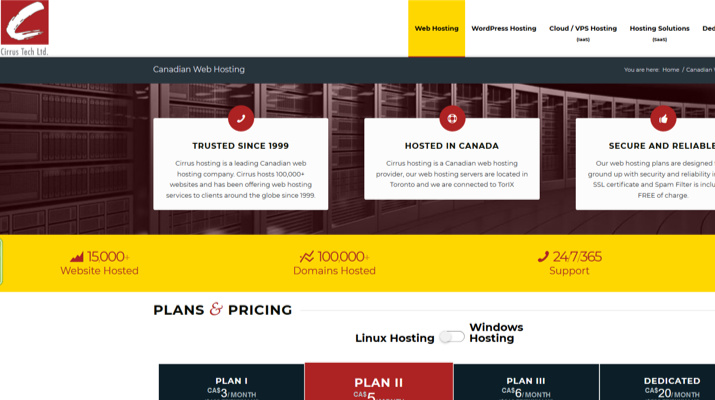 ---
How Can Canadian Hosting Affect Your SEO?
The location of your website's hosting server can have direct and indirect effects on its rankings in Google and other search engines.
If your business only targets Canadians, it is best to have a .ca domain name and have the website hosted by a Canadian provider.
Search engines automatically favor the ".ca" domain extension (.ca is a ccTLD) in Canadian SERPs (Search Engine Results Pages), which means it is more likely to rank higher than other domain extensions (TLDs). And having your hosting server located in Canada means faster load times for users in Canada, which also has an impact on search rankings.
But keep in mind that these are only two of many factors that Google and other search engines take into account when ranking websites in their SERPs, so while it helps, don't expect any overnight SEO magic to happen!
Canadian Hosting for non-Canadian Websites
If your main target audience is US users, you can also consider using a Canada-based host. In fact, a lot of websites hosted by Canadian providers target Americans and users worldwide.
Since most Canadian data centers are geographically close to the US, data transfer speeds for users in the USA will be almost the same as US-based data centers. That means there will be no significant difference in the website's load times, and actually some Canadian data centers may even be faster for some locations within the USA.
Another thing, some Canadian hosts offer globally distributed, cloud-based CDN (Content Delivery Network) services aimed at optimizing content delivery speeds for users across the world.
So even if your website's visitors are from many different countries, going with a Canadian host instead of a US one is an option worth looking into. One of the considerable added advantages is that you can protect your business from aggressive "lawful" privacy intrusion practices seen by some US governmental agencies.
If you are interested, you can read more about Canada's privacy laws here and here.