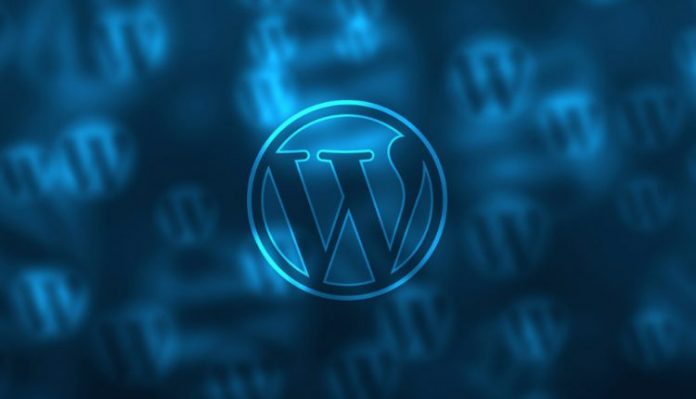 With millions of websites under its belt, WordPress is the #1 choice for a content management system (CMS). The following are some of the primary reasons why WordPress is second to none.
1. Easy to Install and Manage
WordPress is extra beginner-friendly. You don't need any programming or coding knowledge to set up a WordPress website.
The installation process is simple and quick as all you have to do is upload the WordPress files to your server (must support PHP and MySQL), and then fill out some details about your database and website. The whole installation process only takes a few minutes, after which you will be able to manage your website (posts, pages, themes, settings, etc.) from a user-friendly admin panel.
2. Works For Any Kind of Website
When first launched, WordPress was primarily a blogging platform used for creating blogs. But as the years went by it evolved into an all-around, generic content management system.
Indeed, WordPress is used today by millions of websites of all sorts: blogs, online stores, news agencies, magazines, review sites, etc. Whatever kind of website you have in mind, WordPress can definitely handle it.
3. Lots of Themes to Choose From
There are many thousands of free and premium WordPress themes (design templates) for all imaginable purposes. You will not find any other content management system that has such a huge and diverse selection of themes.
Your problem will not be finding a suitable theme for your website, but rather choosing one from the many that fit the bill!
What's even better is that installing a new theme is a fully automated process that only takes a few clicks. You can upload as many themes as you'd like and switch between them in the blink of an eye. You will also be able to customize your theme (layout, colors, sidebar widgets, header, footer, menus, etc.) using a visual editor.
Each theme comes with different settings and customization options that can be easily modified and instantly applied using the admin panel.
4. Lots of Plugins As Well
Plugins, or add-ons, allow you to extend the functionality of your website. There are bazillions of plugins available for WordPress, which can be used to enhance the front-end or the back-end and add new features as needed.
Each plugin usually has one specific purpose — such as adding social sharing buttons, a rating system, an image gallery, a contact form, etc. You can install as many plugins as you'd like and activate/deactivate them at any time. They work alongside your theme and persist if the theme is changed.
5. Free and Open-Source
The best thing about WordPress is that it is 100% free for all purposes; personal, educational and commercial. You don't have to buy licenses or pay royalties no matter how much money you make from the website.
Furthermore, it is open-source. You get full access to the source code (written in PHP and MySQL), which you can modify and customize to meet your needs. You can even turn your customizations into a theme or plugin and sell it to others without owing anything to the WordPress foundation.
6. Automatic Updates
Installing WordPress is easy, and updating it is even easier! Security updates are downloaded and installed automatically, and whenever there is a new version of WordPress you can update your site with one click using the automated updating feature in the admin panel.
Themes and plugins can also be updated with one click, for the most part.
WordPress gets frequent updates, and thanks to its large community of devoted developers and users, security vulnerabilities are often patched very quickly.
7. Easier to Sell a WordPress Site
Most website owners are familiar with WordPress, and many have never used any other content management system. If you check out website marketplaces you will easily notice that most websites being sold are powered by WordPress.
It is much easier and quicker to sell a website that runs on WordPress than any other CMS. I owned some websites in the past that were not powered by WordPress, and when I wanted to sell them I had to transfer them to WordPress because that's what most buyers were looking for.
You never know if you will be selling your website one day, but you can't go wrong by choosing WordPress as your CMS. There is higher market demand and value for WordPress-powered websites, and that is not likely to change any time soon.
8. Huge Supportive Community
WordPress do not offer direct support for their software, but they don't need to! There are millions of WordPress users and developers all around the world sharing their knowledge and helping others solve any issues regarding this CMS.
In addition to the official documentation and support forums, you can find many community forums, tutorials, videos and other helpful resources where you can find solutions to almost any possible problem you may encounter when working with WordPress.
Whenever you run into an issue while installing, updating or modifying WordPress just start with a Google search and you will most probably find the solution in a matter of seconds or minutes (depends).
There is no other CMS out there with the same level of community and professional support that is available for WordPress, so don't worry, you won't be left alone banging your head against your keyboard! 🙂