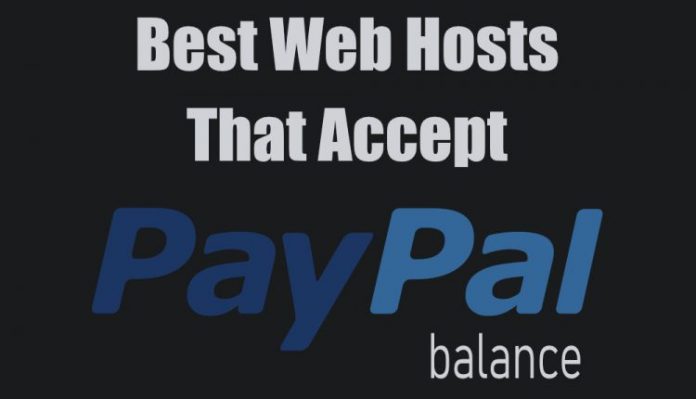 While there are countless web hosting providers to choose from, not many of them accept payments from PayPal balance. Most web hosts will sign you up for a subscription, which often requires payment with a credit card or a PayPal account linked to a credit card or bank account.
But what if you have some balance in your PayPal account and don't currently have a credit card linked to it, can you still pay your web hosting invoice? Yes, there are some hosting companies that allow you to make one-time payments using your PayPal balance.
The following are five of the best web hosts where PayPal balance (as well as credit/debit cards) is an accepted form of payment. I have personally used these services for different websites of mine, and I have had a positive experience with each one of them.
Note: When you choose PayPal as your payment method, you may be automatically redirected to a subscription payment page, which requires an active credit/debit card to be associated with your PP account. In that case, go back to your client area and locate the unpaid invoice. On the invoice page, you should see two PayPal payment buttons: one for a subscription payment, and another for a one-time checkout. You should click on the latter to pay with your PP balance.
Before we give you a list of host that accept PayPal we do want to point out that you can technically use Paypal with any web hosting company by using our Virtual Credit Card service where you send us the funds via PayPal and and we send you a Credit Card number to use with the host. So you can use a PayPal balance to pay for hosting with any web host such as Siteground which is our favorite web host. Click here to get a VCC.
247-HOST is a Canadian company that provides various shared and dedicated web hosting solutions. They have servers in various locations, including USA, Canada, Europe and Asia.
Most of their plans come with unlimited disk space and bandwidth, free Let's Encrypt SSL certificate, and many other features.
I have been using their "Business SSD" hosting service for about two years now, and I've had an outstanding experience with them in terms of website speed, uptime and customer support. I haven't had a single downtime incident with this host so far.
Note: When you choose to pay with PayPal, it may by default create a subscription payment. If that happens with you, you should contact their billing support and ask them to switch it to a one-time payment so you can pay with your balance. They also accept direct manual payments to their PP account — just ask them for their PP email.
Stable Host is a US-based provider of shared, VPS and dedicated hosting. They have solid servers located in the USA and Europe.
Their plans come with plenty of features, including free SSL certificate (Let's Encrypt). They offer basic technical support via chat and more advanced support via email.
RSHosting is based in the UK and they have data centers in both the UK and USA. They sell shared, reseller and dedicated hosting solutions with reliable services and reasonable prices.
If you are running a WordPress site, they also have managed WordPress hosting plans that are optimized for security and speed. You get a free Let's Encrypt SSL certificate, and plenty of resources and features with all packages.
Located in the USA, Name Hero provides shared and VPS hosting services from their two data centers in Central and Western US.
Their service is rock-solid, and I have been using their shared hosting for more than a year with no issues.
Name Hero offers a free domain (first year only) with yearly plans, in addition to free SSL certificate, SSD drives, and lots of features.
If you are looking for a cheap and good web host, then AdroitSSD is one of the top choices I'd recommend. They specialize is SSD shared and VPS hosting at discounted prices.
AdroitSSD gives you an automatic 50% discount on your first yearly invoice. If you are starting a small website/blog on a limited budget, this would be a perfect, affordable host for your project.